By Megan Myrdal, RDN
Until recently, I hadn't given much thought to being a "farmer's daughter." In rural northeast North Dakota (my home area) growing up on a farm was pretty standard, and nearly everyone was aware of the day-to-day activities of farm life. To say in conversation, "I'm a farmer's daughter," most would have replied, "So what?"
After finishing my undergraduate degree, I chose to leave rural America and move to Chicago to complete my dietetic internship. It was there I realized what an anomaly farm kids are. My fellow dietetic interns would ask questions like, "So, you've ridden in a tractor before?" I would laugh, and respond, "Yes, I've actually driven one. And a combine!" Their reactions were priceless, and these instances prompted me to reflect on the distinctive experiences of my youth.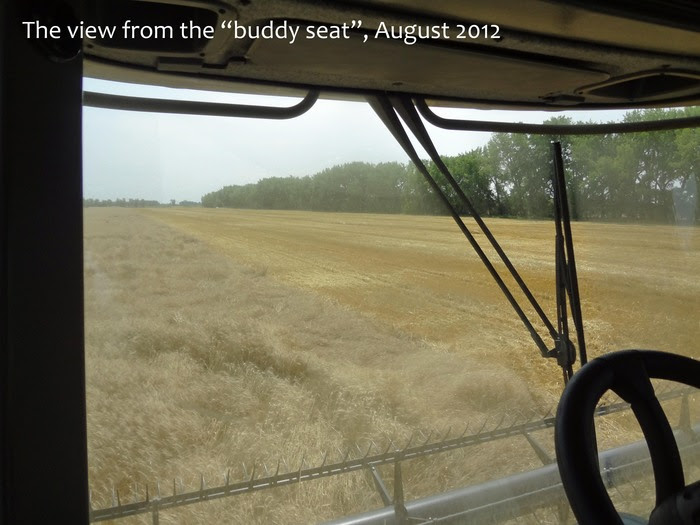 Some of my favorite childhood memories are riding with dad in whatever piece of machinery allowed a passenger. My twin sister and I loved to ride with Dad during harvest. We would take turns rotating between the cushioned "buddy seat" (the desired spot in the cab), to the lunch pail on the floor. The buddy seat rider was responsible to look ahead for small rodents and rocks, so as not to pick them up in the header, and the lunch pail rider watched the hopper fill with product, and would tell Dad when it was time to unload. Looking back, neither task was really necessary, and Dad could (and often did) achieve all these duties successfully on his own, but as young children, it made us feel valuable and invested in the farm, something we still hold strong today.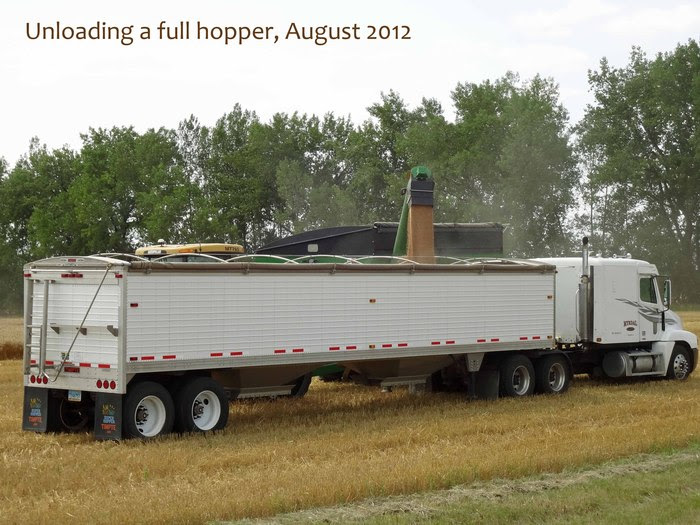 I now realize how a true understanding, appreciation and investment in agriculture has affected my life and my work in the dietetics profession. I know first hand what it feels like after harvesting a good crop with decent prices, and how devastating life can be after a hailstorm in July. I've seen the blood, sweat and tears that go into producing a crop, and through my work in the food/nutrition world, I've realized how few truly understand what it means to be a farmer.
That is why I am honored to be a part of Farmer's Daughter Consulting. Having the opportunity to promote the foods I watched grow and fill the hopper with my father, and support others like him who work diligently to grow healthful products with sound, scientific practices is an honor.
I do dream of someday moving back to the farm and becoming a farmer myself, but for now, I am very happy and honored to be a farmer's daughter.