DISCLOSURE: This post is a collaboration with Beef. It's What's for Dinner., on behalf of the Beef Checkoff, as part of my role as a member of the Beef Expert Bureau.
What Grows Together Goes Together
"What grows together goes together" is a sensibility shared by many cooks around the world. This notion has given rise to some of the most classic food and flavor pairings across every food culture. One of my favorite examples is the use of lemons and oregano in Greek cuisine where rocky hillsides are home to hearty lemon trees and even hardier wild oregano plants.
Here in Northern California, there are countless examples of local foods that pair well, but my favorite is pairing beef from cattle raised in California with processing tomatoes grown in local fields. Before jumping into the reasons why, let's step back a moment and look at the larger picture of agricultural production in California.
The Immensity of Agriculture in California
California farmers and ranchers produce an incredible amount and variety of foods that help feed our nation and the world. According to USDA Census of Agriculture data presented by the California Department of Food and Agriculture, California is the leading U.S. state for cash farm receipts, producing more than 13 percent of the nation's total agricultural value from more than 400 commodities that provide not only food but also feed and fiber.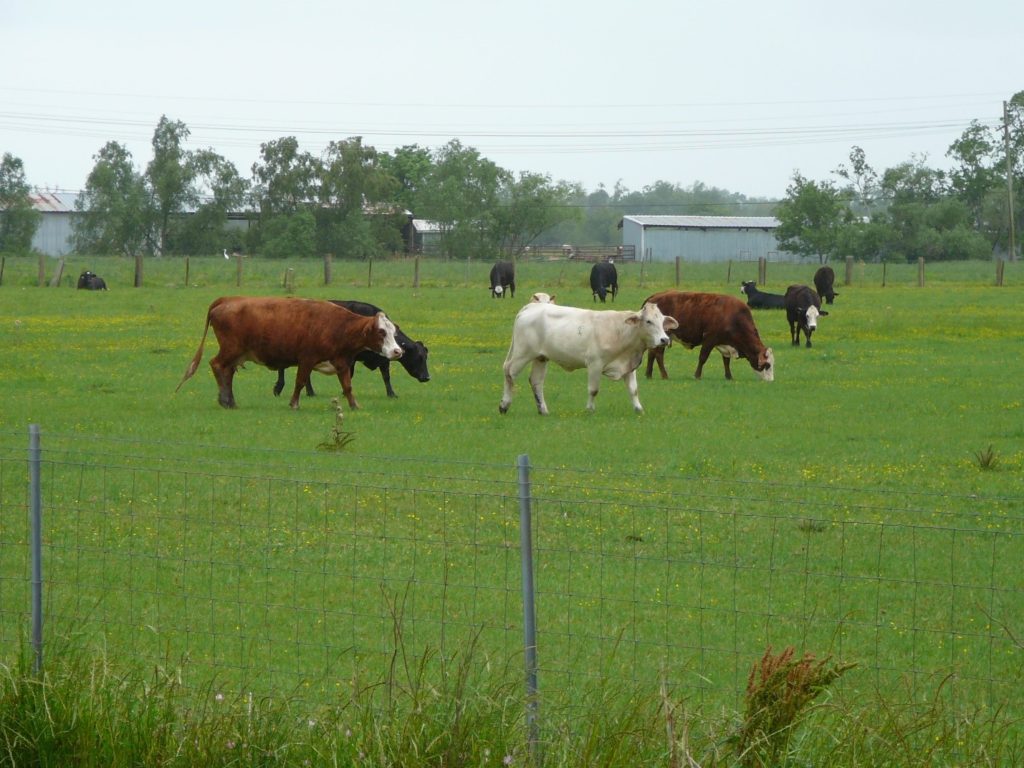 While cattle are raised on family farms across all 50 states, California is among the top five states with 5.5 percent of the total cattle inventory in 2020. The other top-ranking states include Texas (13.8%), Nebraska (7.2%), Kansas (6.8%), and Oklahoma (5.5%).
The Bounty of Sacramento County
The county where I live, Sacramento County, includes cattle in the top 10 commodities raised here, as cited in the 2018 Sacramento County Crop and Livestock Report. Sacramento Valley, which includes all or part of 10 northern California counties, is a very productive agricultural region, producing significant portions of the state's annual walnut, wine grape, and rice crops.
The Sacramento Valley is also home to nearly all the U.S. processed tomato industry with vast tomatoes fields and canneries located within miles of each other. Everyone in this area knows when processing tomato harvest has begun in August because our freeway on- and off-ramps are lined with the red, ripe, firm tomatoes that have tumbled off trucks hauling the harvest to a nearby cannery.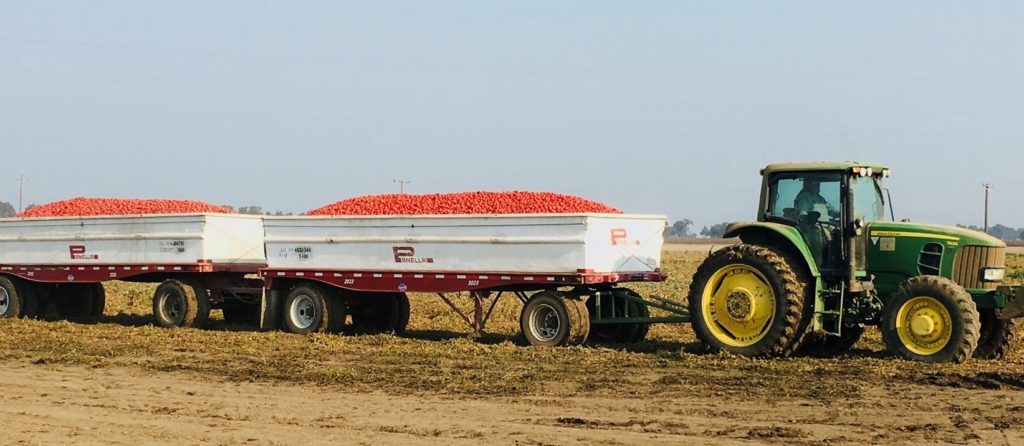 One of the reasons why I so often pair beef with processed tomato products is the umami synergy of these ingredients. Along with sweet, sour, salty, and bitter, umami is one of the five basic tastes. The term umami originated in Japan; it loosely translates to savory or meaty. The taste comes from the amino acid glutamate, and the nucleotides inosinate and guanylate. Very few foods contain all three compounds; some contain two and most contain just one. Pairing ingredients like tomatoes that contain glutamate with foods like beef that contains inosinate creates a powerful synergistic effect, significantly elevating our perception of umami in the finished dish.
Umami, Flavor, and Sodium
Fermented foods like soy sauce, Worcestershire sauce, and dry aged cheeses contain exceptionally high levels of umami. I often add soy sauce or Worcestershire sauce to savory recipes like spaghetti sauce, chili, meatloaf, and the recipe I created for this post to boost the umami properties.
Per measure, soy sauce contributes more sodium than Worcestershire sauce. I make the choice of which to use based on what other ingredients I'm using in a recipe. I try to ensure that the amount of potassium exceeds the amount of sodium since potassium helps maintain healthy blood pressure levels while sodium can have a negative impact on blood pressure.. It's interesting to note that our perception of sodium in foods is greater when we use umami-rich ingredients in cooking.
Fermented beverages like some styles of beer and red wine also contribute umami to finished dishes. The French tradition of cooking dishes like Beef Bourguignon, beef cubes braised in red wine with vegetables, including umami-rich mushrooms and tomato paste, is an example of a traditional culinary technique and ingredient pairings that creates amazing flavors.
Favorite Family Meals
When I was thinking about a beef and tomato recipe to post with this blog, I recalled a dish my mom made frequently each fall when I was growing up. She would use the bounty from the garden (i.e., fresh onions, cabbage, bell peppers, and carrots, as well as the tomatoes she'd canned in late summer) along with ground beef from our cattle to prepare picadillo, a dish presented in numerous ways by home cooks throughout Latin America and the Caribbean. Her addition of cabbage was nontraditional, but I think she did it to extend the one-pot meal to feed her family of seven.
I asked my husband Scott if he wanted me to make that, and he gently asked, "Are there other options?" I knew what my picky eater was really thinking was, "Ugh, that sounds like it has too many vegetables." This led me to develop the following recipe, something I knew he'd like. Click here for my recipe for Super Savory Sloppy Joes.